Flight tracking from the comfort of your own home – is that possible?
How do you track flights with flightradar.live?
Below we give you some tips on how to start tracking flights using the above map.
The map displays a section of airspace. Depending on which page you have selected, flightradar.live will show you either part of Europe or an airport for flight tracking. To zoom in or out of the flight radar, you can adjust your view by clicking the "+" or "-" sign in the top left corner.
If you want to move the airspace, one click is enough; simply hold down the mouse to move the map. You can of course also view the flightradar.live flight tracker on your mobile phone. Whether you use an Apple iPhone or Samsung Galaxy, the flight tracker information can be viewed on any device, including Internet-enabled tablets. It's very easy to use; you can move the flight radar with two fingers, zooming in or out. Just make sure that your fingers are not too close to each other.
What flight information is displayed?
If you want to track a flight, you simply place the cursor over a yellow plane and the flight number will be displayed. If you click on the aircraft, a menu opens to the left of the flight radar. At the top, you will see the type of aircraft and, if you click on the image, you can view the aircraft image in full-screen mode. There may be several pictures of the same aircraft type. Below the picture, you will once again see the aircraft name and the airline.
The details in the grey area are relevant for flight tracking. Here you will find information about the route, the departure and arrival times as well as the current flight status. You will also find additional data, such as altitude, airspeed and information about the flight radar. At the very bottom you will see the latitude and longitude.
Where does the flight tracking data come from?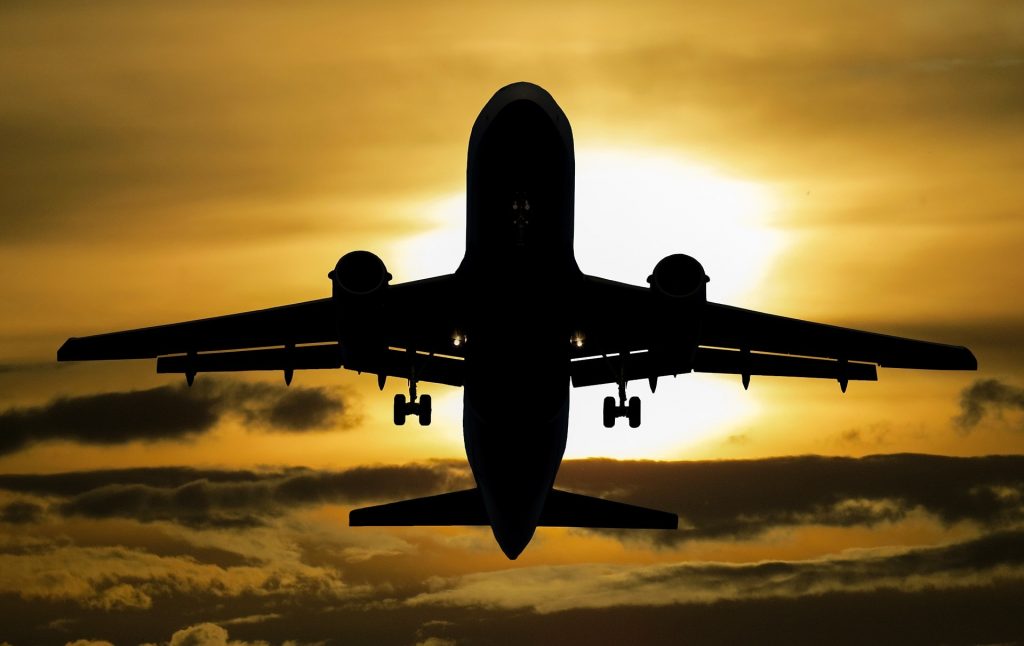 The real-time aircraft location information shown here for flight tracking purposes is an online service provided by Flightradar24.com, which is operated by Stockholm-based sky scanner company Flightradar24 AB.
The signals emitted by ADS-B transmitters are received by ground-based ADS-B receivers and transmitted to the Flightradar24 network over the Internet for radar spotting purposes. Most modern civil aviation aircraft – and some military aircraft – today are equipped with these devices. The transmitted location data of the aircraft in question is correlated with further information about the aircraft type and route, and is displayed on a map. A view based on Google Earth has been used since spring 2013. The cockpit view makes you feel as though you're actually inside the plane. This function was temporarily unavailable for flight tracking, but has been reinstalled as part of a complete overhaul of the entire website.
How do I get an ADS-B receiver?
By the end of 2014, based on information from Flightradar24, more than 4,000 ADS-B receivers were in use as sky scanners and providing their data to the website for flight tracking.
According to the operators, these receivers cover around 90% of European airspace as well as some regions of North America, Australia and the Middle East. The website claims (as of mid-2014) to see approximately 7 million visitors a month with an interest in flight radar information.
How current is the flight tracking data from the sky scanners?
Not all of the flights shown on the flight radar are displayed in real time: FAA regulations require a delay of approximately 5 minutes for flights whose data is provided directly by the FAA; this applies in particular to the North American airspace. By contrast, the flights whose location information is provided by ADS-B data are displayed in real time, according to Flightradar24.
There is both a free and a paid version of the scy scanner app available for Android and iOS-based devices. The paid version comes with a multitude of additional flight tracker features and is ad-free. There was only one paid sky scanner app for Windows and this was removed from the Windows Store in 2016.
Where else is flight tracker technology used?
Flight tracking technology is not only used on the mainland. A wave glider floating in the Norwegian Sea has been sending aircraft location data to Flightradar24 since September 2016.
Who is using the flight radar or sky scanners to track flights?
A lot of people find it interesting to track flights using flightradar.live. These may be plane enthusiasts or people who need the information for their hobby. Others may just want to see when a family member's flight actually takes off.
There are many reasons why somebody might wish to use a sky scanner to track a flight and discover details about the altitude or plane.
What is a plane spotter?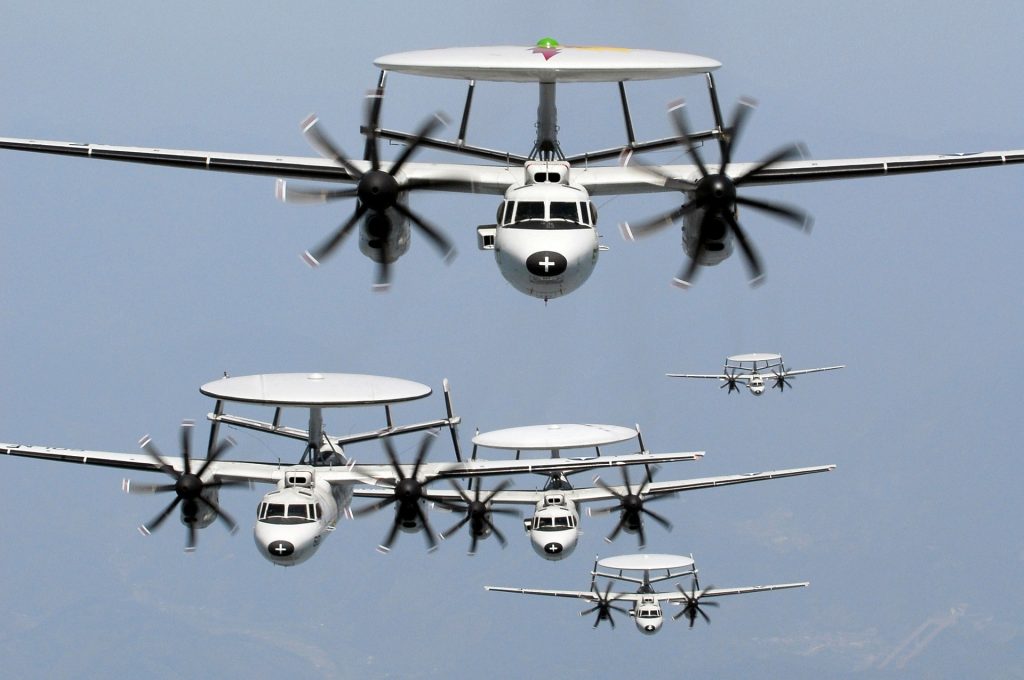 You're sure to have seen them before; the aviation enthusiasts who visit airports with cameras and large lenses. They are known as plane spotters and they are experts at flight tracking. Plane spotters may have collections of thousands of pictures of aircraft from hundreds of airlines, which have usually been taken at many different national and international airports.
Plane spotters are particularly interested in the plane's registration, which is much like a car's licence plate. The aim for many is to see every registration worn by each aircraft of a particular airline. This information and the aircraft type are displayed in a menu on the flight radar when you click on an aircraft. If you use the flightradar.live flight tracker, you can access the various airports quickly and easily via the menu. You will find the following flight radars, amongst others:
What is the history of plane spotting?
Plane spotting has its origins in the tracking of aircraft flights during World War II. In England, civilians in the coastal regions were asked to record the registrations of German aircraft in English airspace.
To this day, it is common in England to record only the registrations without taking any photos. Taking photos of aircraft only became widespread over time. The digitisation of photography, in particular, added fresh impetus to flight tracking. In addition to photography, the filming of aircraft also became more widespread. On Youtube today, you can find videos of most varied aircraft.
Flight tracking skills can also be applied outside of the aviation industry. Besides plane spotting, ship spotting and train spotting are also well established. These enthusiasts essentially do the same thing as plane spotters, but are interested in ships or trains.
What equipment does a spotter need?
A high-quality camera is essential if you want to take good pictures. A flight tracking camera needs to be able to focus and capture images quickly, which is important as planes travel at over 200 km/h. Bridge cameras, System cameras or SLR cameras are good options. A focal length of between 50 mm to 200 mm is recommended for photos from viewing platforms. For photos from outside the airport, the focal length should be 200 mm or higher.
You will also need memory cards and a tripod. Of course, to identify which planes are on the tarmac or landing, it is worth checking on flightradar.live. This will tell you in advance when an interesting aircraft has just left an airport in Sydney, for example, and will soon land in Frankfurt. This will allow you to plan better and mean that you will not be waiting around in vain.
A summer trend: Drones
These colourful, buzzing unmanned aerial vehicles (also known as UAVs) have become ubiquitous. From amusement park stalls to discount stores. What is behind the trend for drones? For one thing, these remote-controlled aircraft are cheap to buy and easy to handle even for beginners after a little practice. Discount stores have some small drones on offer from around € 30. Larger aircraft with a built-in camera retail for upwards of € 100.
However, there is no such thing as unlimited freedom in the sky! To avoid run-ins with the police, there are a few rules that must be observed as the whirring UAVs can present a nuisance to some.
What is allowed?
Drones weighing up to 30 kilograms may be flown without a permit. However, privacy must be protected.
What are the most important points to bear in mind when handling a drone?
As the drone pilot, you should maintain visual contact with your drone at all times. Heavy drones (in excess of 500 g) can cause major damage if they should crash. We therefore recommend checking with your insurance company to make sure you have adequate coverage. Remember, drones are not a toy. Therefore, do not allow children below the age of 14 to use a drone unsupervised. The wind is another factor that is all too often neglected. If an insufficient distance is maintained from humans or animals, a sudden gust can quickly present a hazard and cause a crash.
What should be avoided when using drones?
Drones should not be permitted to fly within a radius of 100 m from large gatherings. Particular caution is also required in the vicinity of airports. The flight-tracking sky scanner on flightradar.live is helpful in connection with this. This flight radar allows you to track flights as they happen and take timely security measures. Drone cameras should only be used for photographing landscapes and close friends, especially if the captured photos or videos are later to be published on social media.
For more information about drones and what is and what is not allowed, visit: wikipedia.com.